WE OFFER YOU THE SKY!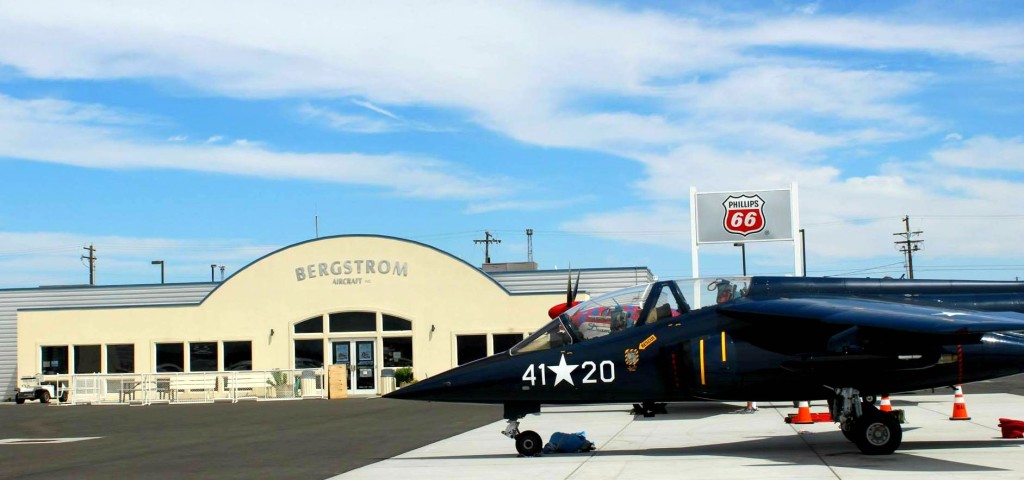 The 2014 HAPO Over The River Airshow was a huge success! Thank you to all the airshow performers, airshow crew members, volunteers, staff and everyone involved for making it another great year! Videos and photos were taken over the weekend and have been posted to our Facebook page for your enjoyment. We can't wait until next year!!
Airshow Photos and Videos can be found here!

Have you ever wanted to be apart of the Bergstrom team? Well you're in luck! We are hiring for a Full-Time Maintenance Shop Administrative Secretary.
Upcoming Events
Welcome to Bergstrom Aircraft, Inc., the Tri-Cities only full-service aviation company. Visit us in Washington wine country and experience our award winning service and hospitality.
Flight Training / Aircraft Rental / Aerial Photography / Charter / Maintenance / FBO Services
Convenient parking directly off Taxiway A on the East Ramp at KPSC Quick-turn refueling JetA, JetA with additive and 100LL NATA Safety 1st trained and experienced personnel Discounted hotel and rental car rates Catering / Conference room / Passenger lounge GPU / Overnight hangar / Lav service Complimentary coffee / ice / cookies Crew car / Pilot snooze room / Free Wifi Gift / Pilot store and even a wine shop featuring outstanding Washington wine!
Celebrating over 4 decades of excellence in aviation services.