WE OFFER YOU…..THE SKY!
Welcome to Bergstrom Aircraft, Inc., the Tri-Cities only full-service aviation company. Visit us in Washington wine country and experience our award winning service and hospitality.
Flight Training / Aircraft Rental / Aerial Photography / Charter / Maintenance / FBO Services
Convenient parking directly off Taxiway A on the East Ramp at KPSC
Quick-turn refueling JetA, JetA with additive and 100LL
NATA Safety 1st trained and experienced personnel
Discounted hotel and rental car rates
Catering / Conference room / Passenger lounge
GPU / Overnight hangar / Lav service
Complimentary coffee / ice / cookies
Crew car / Pilot snooze room / Free Wifi
Gift / Pilot store and even a wine shop featuring outstanding Washington wine!
CURRENT EVENTS
We have so many great customers and flight students at Bergstroms. Most recently one of our students, Mark Vreeland received his Private Pilot's license. His wife, Christine shared his story over Facebook and we couldn't help but share. We love sharing the joy of aviation with others.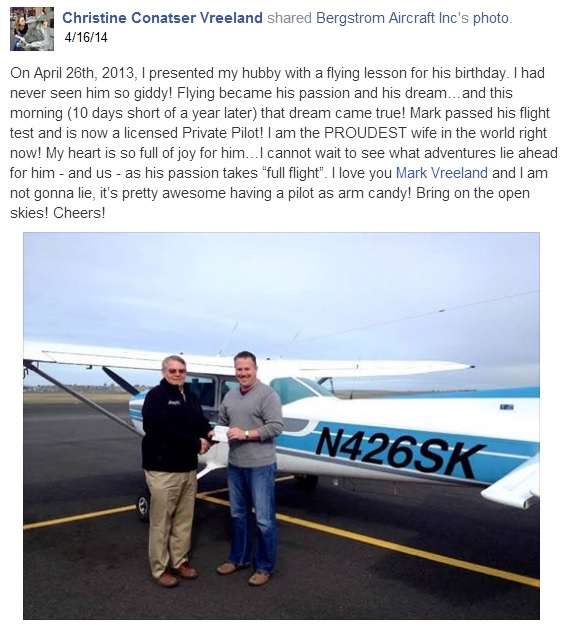 Interested in displaying your aircraft at the Annual Fly-In & Open House?
Click here for details!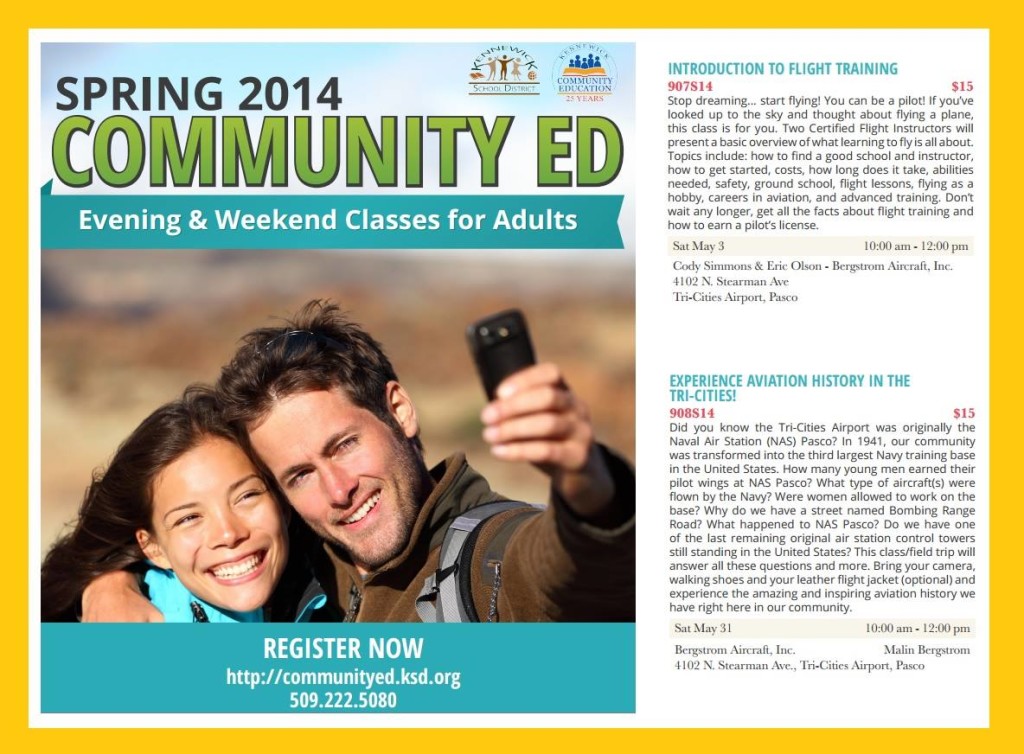 We had great success with our last two Community Ed classes that we decided to offer them again! Registration information is listed above.
INTRODUCTION TO FLIGHT TRAINING: $15
Don't wait any longer, get all the facts about flight training and how to earn a pilot's license.
Saturday, May 3 from 10:00 am – 12:00 pm
Cody Simmons & Eric Olson – Bergstrom Aircraft, Inc.
4102 N. Stearman Ave
Tri-Cities Airport, Pasco
EXPERIENCE AVIATION HISTORY IN THE
TRI-CITIES! $15
Bring your camera,
walking shoes and your leather flight jacket (optional) and
experience the amazing and inspiring aviation history we
have right here in our community.
Saturday, May 31st from 10:00 am – 12:00 pm
Bergstrom Aircraft, Inc. Malin Bergstrom
4102 N. Stearman Ave., Tri-Cities Airport, Pasco
ANNUAL CINCO DE MAYO POTLUCK LUNCH!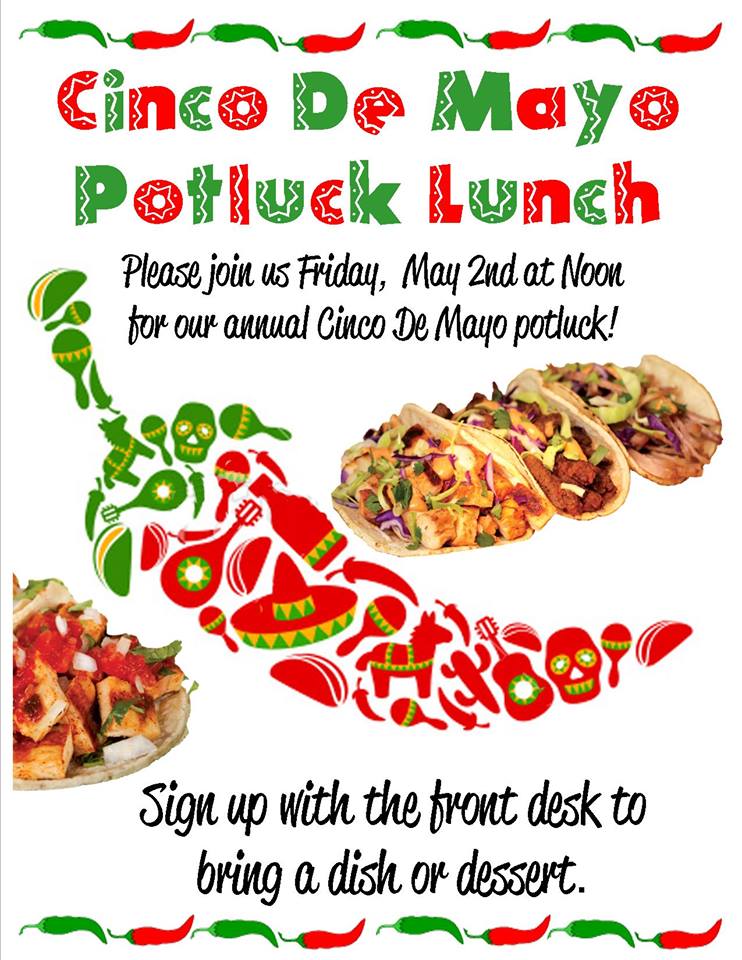 THE NEXT PRIVATE PILOT GROUND SCHOOL SESSION BEGINS THURSDAY, MAY 29TH AT 7:00 PM! 
If you would like to sign up for Ground School please contact our office today!  Ground School is held Mondays and Thursday from 7:00 PM – 9:00 PM. 
Celebrating over 4 decades of excellence in aviation services.